Best DMC MICE Destinations in Spain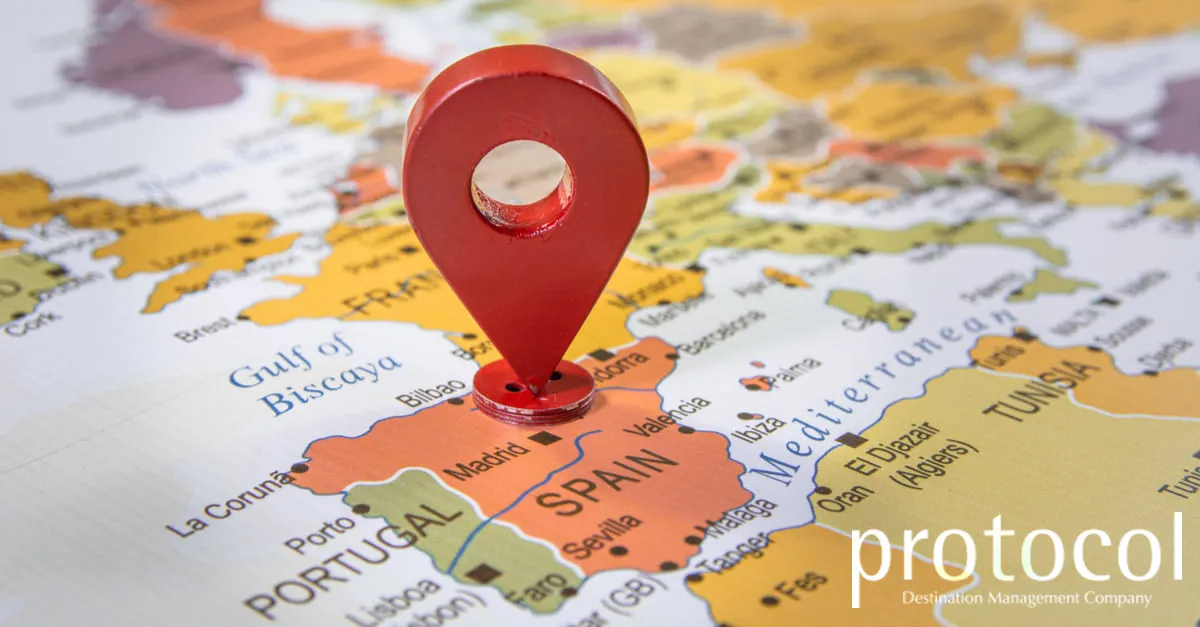 The choice of a destination for a professional event is part of a whole management and organisation strategy on which the success of any business meeting depends. We combine Spain's reputation as a leading country in the organisation of national and international congresses and events with the experience of more than 20 years of successful event management of Protocol DMC.
This company specialises in organising corporate events of all kinds for top brands such as Nike, Bayer or Mercedes Benz and has been demonstrating for years its capacity for attention to detail and perfect execution of the most personalised events. Events that never cease to gain prominence in a specific scenario: Spain.
Protocol DMC & Event Management Spain are specialists in organising all types of corporate events, from concept, design & planning to execution. With 22 years experience, we are a guarantee for seamless event management.
Why Spain for your professional event: The importance of the destination
The number of congresses, conferences and all types of professional events in Spain continues to grow. In fact, Spain has some of the highest number of cities in the world that host the largest number of annual congresses, making it a clear world reference for MICE tourism.
Some of the reasons for this popularity are:
Excellent communication with foreign countries
First-class infrastructure
Pleasant climate
Competitive prices with a 0% VAT law for events
All this with the possibility to choose between different destinations depending on what you are looking for in your event. Get to know the possibilities of Spanish cities for an unforgettable MICE event, managed by Protocol DMC.
The Spanish MICE destinations you were looking for
North, south, beach, inland... Spain has the variety to suit any type of event and the atmosphere you want to achieve your professional goals. Discover the Spanish destinations that will host your next corporate event:
Barcelona, one of the world's best known MICE destinations
It is well known that Barcelona is one of the world's leading MICE destinations. With hundreds of congresses taking place in the city every year, this cosmopolitan location has all the infrastructures a corporate event could dream of.
With direct flight connections from most parts of the globe, this city has everything from churches to stadiums, adapted to offer every company the ideal venue for a conference, congress or gala dinner. What are you waiting for to get to know this Mediterranean city, leader in business meetings around the world?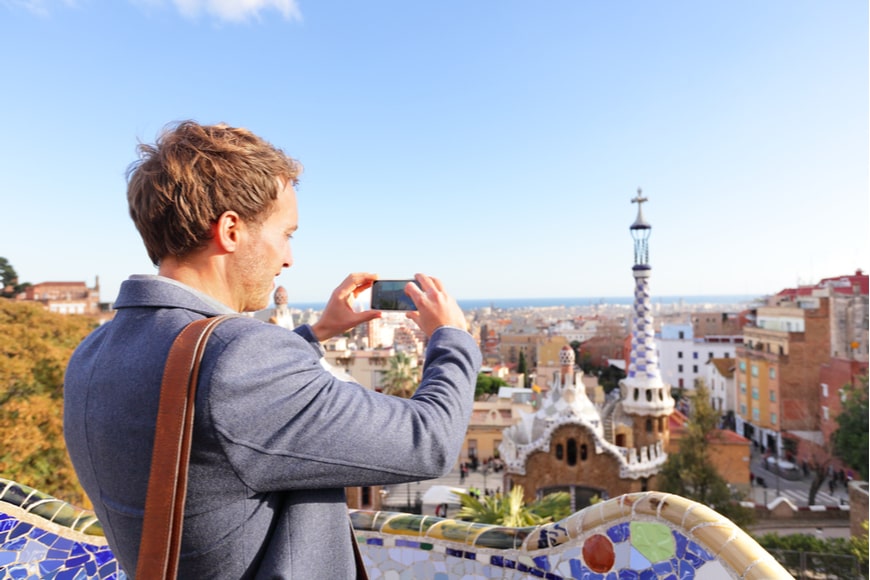 Madrid, the capital of Spain, one of the most important destinations
The capital of Spain is a perfect example of how to organise corporate events for the rest of the world. With unique possibilities that combine tradition and modernity, this destination is connected with direct flights to any part of the world.
Its 4 and 5 star hotels are gaining more and more followers of MICE tourism, with the capacity to accommodate up to 1000 people in just a couple of these wonderful hotels. And let's not forget the climate, a clear attraction that makes the city a leader in events for Northern European countries.
Valencia, an unknown Mediterranean destination in Spain
The Mediterranean city of Valencia is one of those treasures that only the most assiduous organisers of corporate events know about, taking advantage of the possibilities that this tourist city offers both in terms of accommodation and infrastructure for professional meetings.
With its international airport, mild climate, and ample conference facilities, this city offers everything your MICE event could need, with competitive prices and a city full of culture and charm in the background.
Málaga and Costa del Sol, a perfect destination in front of the sea
Picasso's hometown has been positioning itself for years as a key destination for businesses and companies looking to expand their frontiers and bring their conferences and congresses to one of the cities with the most business potential in Europe right now.
Malaga is becoming a privileged space that makes available to MICE tourism all its infrastructures and experience of more than 50 years receiving foreign visitors, which extends to the environment that surrounds this city: the Costa del Sol. A mild climate, the third largest airport in Spain, and infrastructures that are difficult to match in cities such as Marbella make this point in the south of Spain a privileged destination.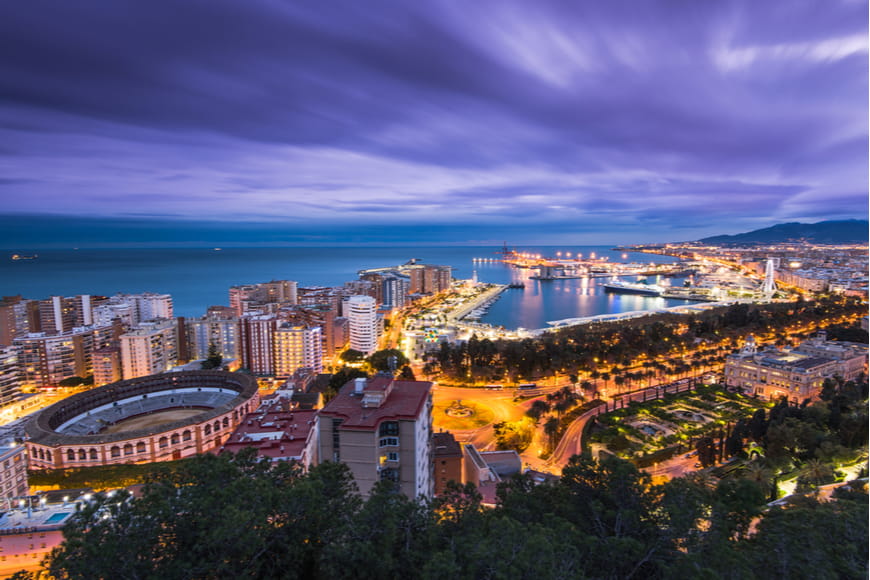 Sevilla, the heart of the Spanish south is a MICE top city
The capital of Andalusia, in the south of Spain, has for decades been the setting for a multitude of major events, demonstrating its ability to organise large-scale events that has only consecrated its excellence since the 1992 expo.
With large capacity 5 star accommodation in an aesthetically unrivalled city, corporate events in Seville also allow attendees to soak up the essence of flamenco or tapas in a meeting that will exceed all your expectations.
Bilbao, get to know the north of Spain on your next meeting
If you are looking for a cool climate in a charming city in the north of Spain, Bilbao is the perfect destination for any corporate event. A city that is a hub for both business and culture, and which offers infrastructures adapted for both small groups and congresses of more than 2000 people.
Its chic atmosphere and excellent gastronomic offer, together with the elegance that this city brings to any company that decides to bet on it, make it one of those destinations to surprise with and succeed in any meeting.
Mallorca, much more than a beach-tourism Spanish island
If you thought that Mallorca's luxury, beaches and world-famous leisure activities would not also host some of the most important corporate events, better get another look. This Spanish Island paradise has both luxury accommodation and incredible infrastructure for gala dinners and conferences. The island also has one of the busiest airports with the highest number of direct flights to the rest of Europe.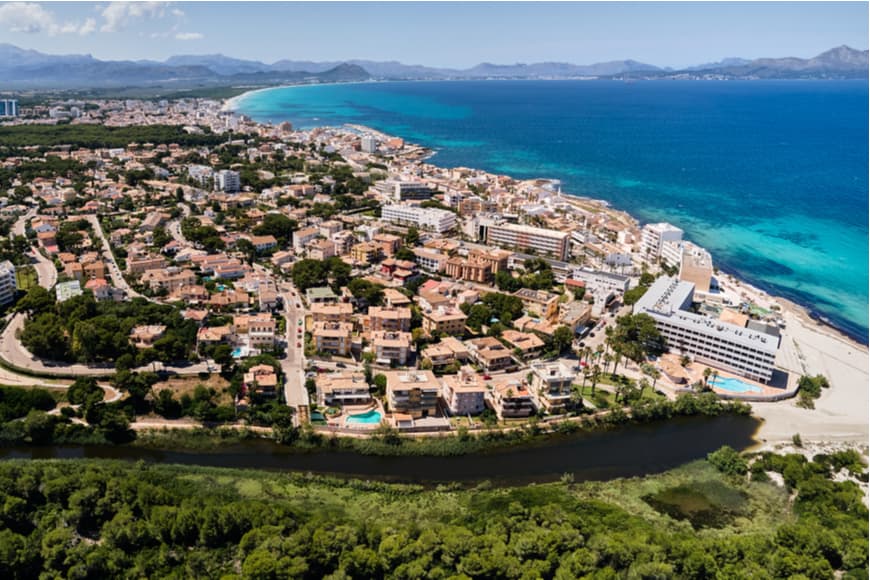 Spain and Protocol DMC, the perfect match for your corporate event
Each of these destinations in Spain adapts to the different types of corporate events and the needs they can accommodate. In order to know which city can offer the best possibilities for your company, trusting in management companies such as Protocol DMC is fundamental.
From the first contact and based on all the details you have in mind for your next MICE event, the experienced DMC team will take care of 100% of the organisation and execution of your event, making sure that each and every one of your attendees has an unforgettable experience in which the objectives of your meeting are at the centre.
So, don't hesitate to choose Spain and its unrivalled destinations where professionalism, climate, an excellent transport network and all the accommodation capacity of the Spanish geography are at your disposal to, hand in hand with Protocol DMC, give shape to the perfect corporate event.
Últimas noticias
Anuario Guía